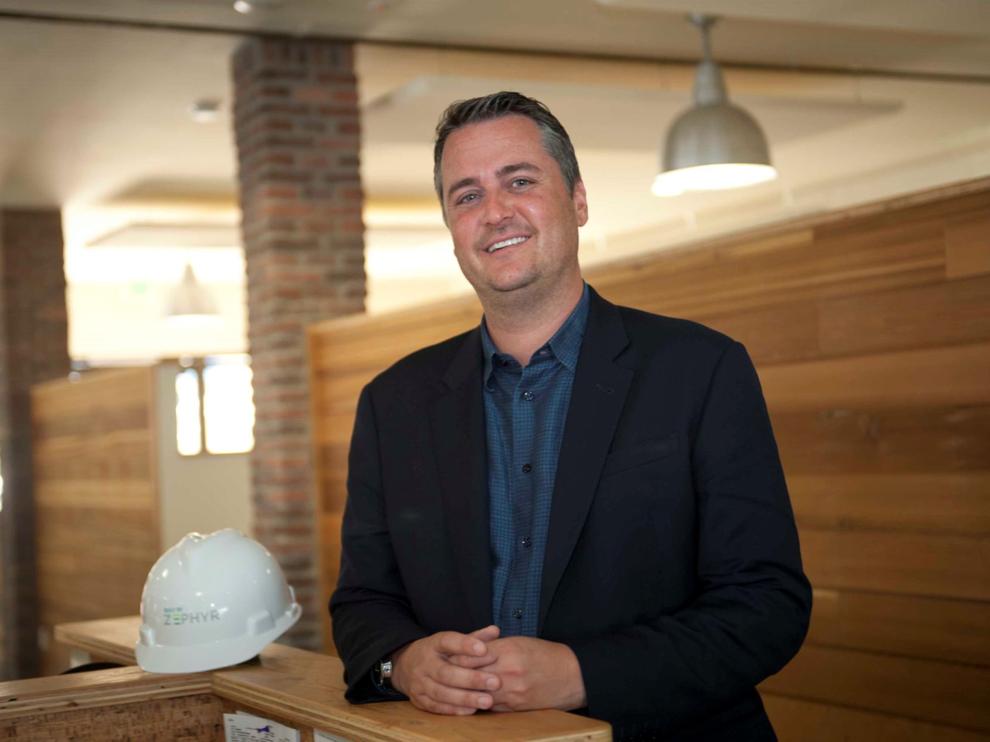 It's been more than two years since San Diego-based Zephyr proposed to build a campus for growing recreational and medicinal marijuana at the Buffalo Lakeside Commerce Park, just east of Route 5.
According to its application to the Buffalo Planning Board, Zephyr intends to focus first on 10.84 acres of land at 310 Ship Canal Parkway – of which only 5.33 acres can be used – and another 4.92 acres at 15 Laborers' Way. Those sites   are north of the Union Ship Canal, with protected wetlands just to the north.
On Ship Canal, the company plans to invest $13.5 million to develop 143,080 square feet of cannabis grow facilities, along with space for processing, quality control, extraction, research, shipping and receiving. That includes a two-story, pre-fabricated metal industrial building of 136,080 square feet and a smaller, 7,000-square-foot, one-story building for a separate tenant.
On Laborers Way, Zephyr would spend $15 million to construct a similar pair of two-story, 68,000-square-foot manufacturing buildings, plus a one-story office building with 6,765 square feet right at the corner of Ship Canal and Laborers.
About 65% of the facilities will house the growing operation, while the rest will be for accessory functions, the application said. Plans also include 145 parking spaces. Construction is expected to begin by March 2022, and would take about eight months.
Peter Wilson, chairman and CEO of Sonwil Distribution Center, voiced concern about emissions and potential odors from the campus affecting his business, noting that his company – whose clients include General Mills – has two large food-grade warehouses "downwind of this project."