Paula Powell, 64, was arrested and lodged in the Josephine County Jail for Unlawful Manufacture of Marijuana on Thursday after personnel from the Josephine Marijuana Enforcement Team (JMET), Oregon State Police Southwest Regional Marijuana Team, Rogue Area Drug Enforcement (RADE) consisting of Grants Pass Police Department, Josephine County Parole and Probation, and Josephine County Code Enforcement, raided a property in the 2200 block of Azalea Drive.
After serving a warrant regarding an illegal outdoor marijuana growing operation, approximately 7,600 marijuana plants were found in greenhouses. The marijuana plants were destroyed, and multiple firearms and equipment used for the unlawful manufacturing of marijuana were seized.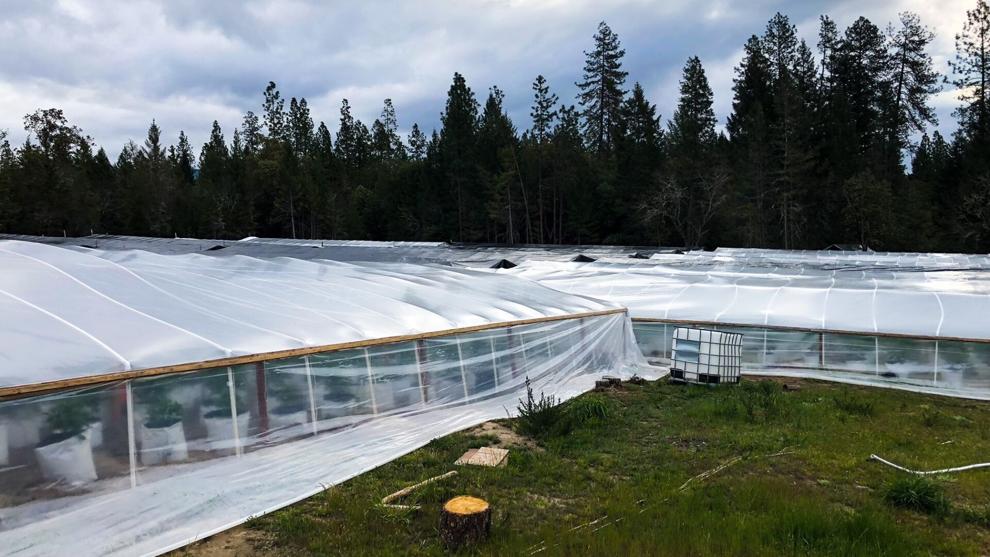 Powell was lodged in the Josephine County Jail and released this morning after posting a bond of $2,500. She is scheduled to be arraigned on Monday, May 2, 2022. She is charged with one count each of Unlawful Manufacture of a Marijuana Item, and Unlawful Possession of a Marijuana Item, both Class C felonies.
According to court records, this is Powell's first criminal offense in Oregon.